Provincia di Rieti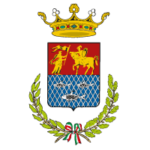 Comune di Rieti
Cai Rieti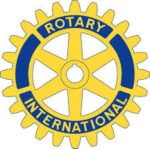 Rotary Club Rieti
Interact Club Rieti
Rotaract Club Rieti
Urano non è osservabile a occhio nudo ed è stato scoperto casualmente con il telescopio da Wilhelm Friedrich Herschel nel 1781. E' l'unico pianeta il cui asse di rotazione giace praticamente sul piano dell'orbita intorno al Sole e sembra che rotoli sulla sua orbita.
A causa di questa particolarità, Urano rivolge al Sole uno dei due poli, alternandoli ogni 40 anni. Come Venere ruota in senso retrogrado. L'interno del pianeta dovrebbe essere costituito da tre strati: uno superficiale dove predomina l'idrogeno molecolare, uno intermedio allo stato liquido e un nucleo roccioso. Nella sua atmosfera sono presenti, oltre all'idrogeno, anche elio e metano, principale responsabile della debole colorazione turchese del pianeta.
Intorno ad Urano sono visibili numerosi anelli e 27 satelliti ( il più noto è Ariel ).
Pianeta Gassoso – 15 Satelliti
Diametro: Km 51.800
Distanza dal Sole: Km 2.869.600.000
Rotazione: -16 ore.rotazione retrograda
Rivoluzione: 84,01 anni
Inclinazione Asse: 97.9°
Volume (Terra=1): 67
Atmosfera: Idrogeno, Elio, Meano
Temperatura Suolo: -210°
Anno Luce: 9,4608x 10 Km= 9.460.800.000 Km
Velocità Luce: 300.000 Km/s
Uranus – THE LAYING PLANET
Uranus is not visible by naked eye and it was incidentally discovered with the telescope by Wilhelm Friedrich Herschel in 1781. lt is
the only planet to have the rotation axle laying practically on the plane of the orbit around the Sun, and it seems to slide on his orbit.
Because of this characteristic, Uranus tums one f his poles to the Sun, alternating each pole every 40 years. Just as Venus it rotates
in retrograde sense.
The inside of the planet should be made up of three layers: a superficial layer where molecular hydrogen prevails, an intermediate layer which is liquid and a rocky nucleus. In his atmosphere beyond hydrogen are present elements like helium and methane , which is the main responsible for the tur-
quoise shade ofthe planet. Around Uranus are now visible numerous rings and 27 satellites (the best known is Ariel).
Legambiente – Centro Italia Rieti
Liceo Artistico – Calcagnadoro Rieti
Gruppo Scout FSE Rieti 2 – Marco Tempesta
Liceo Scientifico  – Carlo Jucci