Provincia di Rieti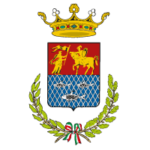 Comune di Rieti
Cai Rieti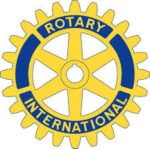 Rotary Club Rieti
Interact Club Rieti
Rotaract Club Rieti
Nettuno non è osservabile a occhio nudo ed è stato scoperto solo nel 1846 ma l'esistenza dell'ottavo pianeta era stata ipotizzata osservando le perturbazioni di Urano intorno al Sole.
Le conoscenze su Nettuno sono ancora limitate.
E' poco più piccolo di Urano ed è circondato da un sistema di anelli. Ha la particolarità di girare intorno al Sole con l'asse quasi perpendicolare al piano dell'orbita.
Nell'atmosfera sono presenti idrogeno,elio e metano e si osserva una struttura a bande simile a quella di Giove. II colore azzurro del
pianeta è dovuto alla presenza di metano nell'atmosfera.
Sono stati osservati violente tempeste,lunghe catene di nubi bianche e cicloni. Sono stati osservati una decina di satelliti, il più grande è
Tritone.
Pianeta Gassoso – 7 Satelliti
Diametro: Km 49.500
Distanza dal Sole: Km 4.496.600.000
Rotazione: 15 ore 48 minuti
Rivoluzione: 164,8 anni
Inclinazione Asse: 29,6°
Volume (Terra=1): 57
Atmosfera: Idrogeno, Elio, Metano
Temperatura Suolo: -220°C
Anno Luce: 9,4608x 10 Km= 9.460.800.000 Km
Velocità Luce: 300.000 Km/s
Neptune: – THE WINDY PLANET
Neptune is not observable by naked eye. lt was discovered in 1846 but the existence ofthe eighth planet had been previously conjectured by observing the perturbation of Uranus around the Sun.
Our knowledge about Neptune are quite limited. lt is a little smaller than Uranus and it is surrounded by a system of rings. lt has the
characteristic of rotating around the Sun with the axle almost perpendicular to the plane ofthe orbit.
In the atmosphere are present hydrogen, helium and methane and we can observe a band structure simile to Jupiter's. The blue color ofthe planet is due to the presence of methane in the atmosphere.
Violent storms, long chains of clouds and cyclones have been observed, in addition to a ten of satellites, the biggest is Triton.
Legambiente – Centro Italia Rieti
Liceo Artistico – Calcagnadoro Rieti
Gruppo Scout FSE Rieti 2 – Marco Tempesta
Liceo Scientifico  – Carlo Jucci